West of House
You are standing in an open field west of a white house,
with a boarded front door.
There is a small mailbox here.
Your imagination plays a huge part in these games.
You are building the environment as you go onwards.
Manic Mansion
A break through game that introduced better graphics.
Kung-Fu Master doing two guys at once...er...yeh :s
Released in 1986 - Renegade
'Hand-Held Coleco Pac-Man'
I had one of these for a Christmas present at some point in the 80's.
Pac-Man looks like he's on PCP :)
Here are some examples of very questionable advertisements by SEGA -
http://www.gametrailers.com/user-movie/really-old-sega-genesis-commercial/279706
http://www.gametrailers.com/user-movie/sega-genesis-ad-genesis-does/20054
Nintendo had no choice but to ask
Masayuki Uemura
,
the original designer of 'Super Famicom/NES', to design a new console to compete with their 16-bit rivals.
In my opinion, one of the best looking consoles ever produced.
It has such practical aesthetics. '
No manual necessary' design.
The choice for us was easy. "Please can we have a SNES!"
(It was also around 1992 that my parents decided to retire the Amstrad for a Commodore 1200,
to aid them with home finances, help out with our homework, mess about with Deluxe Paint and
play even more games.
)
Ah! New Zealand Story, how I miss you :'(
Commodore Amiga 1200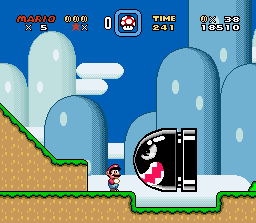 "Oh Sh*t!"
It just looks odd!
Ugly, ugly console :(
SEGA Saturn
9.5 Million units sold worldwide